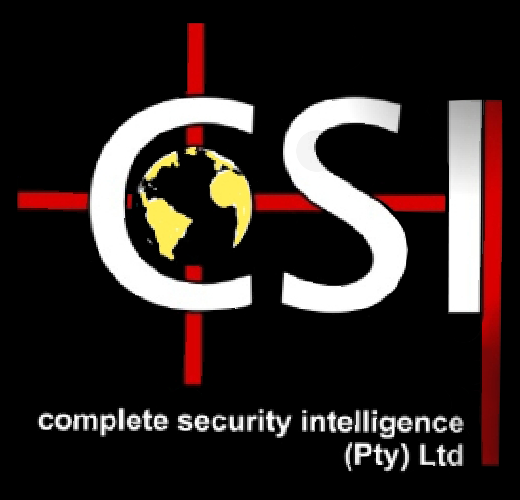 "Know yourself and your opponent and you will certainly win 100 wars!" This quotation comes from the Chinese general, military strategist and philosopher Sunzi who lived about 500 B.C. and whose book "About the art of war" is known as the first and one of the most important works on strategy, whose content is still valid today. Sunzi suggests that one should analyze oneself with ones strengths and weaknesses, as well as ones competitors. This strategy can also be translated to a company as a whole and represents an essential component of a business .

Complete Security Intelligence, a Pty Ltd Company being a provider of security solutions in the South African and African homeland security market. The service/product range comprises of large scale CCTV, offsite monitoring, alarm systems, armed response tactical divison, electric and perimeter fencing , guarding and armed VIP protection division, gate & garage automation as well as specialized access control with integrated security systems .The security solutions of CSI (Complete Security Intelligence) aim at the satisfaction of the need for security among both private, estates, malls, entertainment and wide scale commercial clientele. Other security companies also make frequent use of the services rendered by CSI. Every solution can be connected and converted optionally to an environmentally friendly source of energy like solar or wind, which represents a major current edge CSI implements in most of their clients in the current state of energy production in the country. CSI is therefore able to contribute in all aspects of the security market as well as welcoming an environmentally sustainable way to the overall fight against crime an corruption to create a safer South Africa with a raised feeling of power in security.
Now expanding boundaries and borders to integrate the latest technologies into South African security, we pride ourselves in promoting several of our security solutions which have been tried and tested, as extremely efficient security solutions to many of our clients and their companies. With Exciting times lying ahead , we stand together to supply the best security solution in larger, more efficient capacity for commercial, mining, border patrol, and many more sectors in Southern as well as Africa as continent. We feel that security should not intervene in living and living should be without limitations thereof. This is why Your Security is Our Priority.